Going for tapas around Compostela's monumental district
Santiago stands out, among many other things, due to its district of wine bars in the old town. Numerous establishments therein offer free tapas to all those ordering a drink.
Discovering some of Compostela's best tapas bars is a must for locals and visitors alike. Are you going to miss out during your visit to Santiago?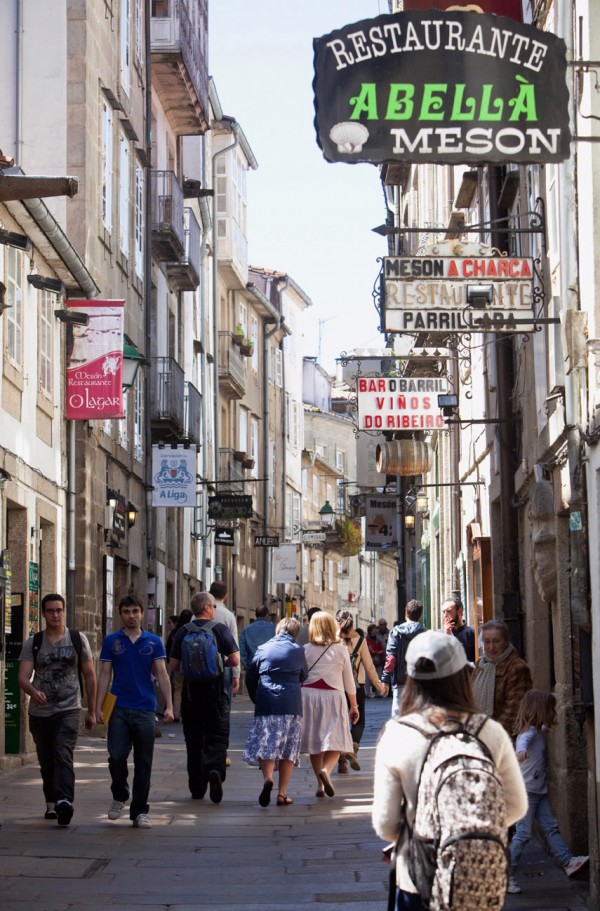 Abellá
Abellá
One of the most curious tapas, due to its enigmatic name, is the crocodile tapa that is served in the Abellá. Despite what its name indicates, crocodile tapas are pork loin fillets with homemade chips that delight all those entering for a drink. The tapa's name is undoubtedly a good strategy that has become this establishment's identifying feature.
If you're going out for a few beers or wines, don't forget to visit the Albellá and ask for a crocodile tapa.
Rúa do Franco, 30, 15702, Santiago de Compostela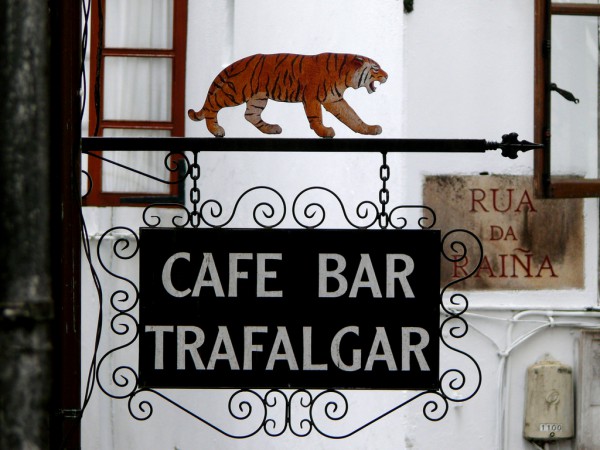 Trafalgar
Trafalgar
Let's continue with the mysteries and we go from a large reptile to felines. Because the Trafalgar's speciality is "Tigres Rabiosos" (Raging Tigers), mussels in hot sauce, which are deservedly famous in Santiago's wine-bar district. The owners have chosen this speciality as their identifying feature, putting up a sign with a Bengal tiger in their window.
The Trafalgar is one of the most popular establishments for savouring these bivalves, with the Raging Tigers speciality being the clients' favourite.
Praciña do Franco, 1, 15702 Santiago de Compostela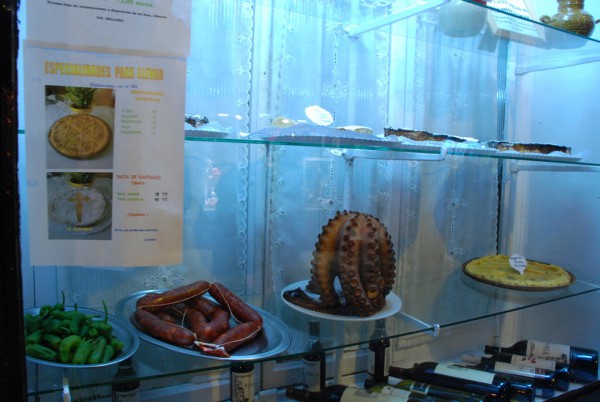 Negreira "O pataca"
Negreira "O pataca"
As its name indicates, the star tapa is delicious baked Galician "patacas" (potatoes). Cooked over a low flame in a meat sauce, they have an unusual golden colour and an unmistakable taste. Undoubtedly, one of the attractions of this bar that makes about one hundred kilos of potatoes per week.
Rúa do Vilar, 75, 15705 Santiago de Compostela
Orella
Orella
Its name (ear in the Galician language) along with the sign of a pig's head tells you all you need to know about this bar, which has become the best place in Santiago to eat a tapa or portion of pig's ears.
This is the sole tapa that is served to all those ordering a drink. It is prepared with olive oil and cayenne pepper.
Rúa da Raíña, 21, 15702 Santiago de Compostela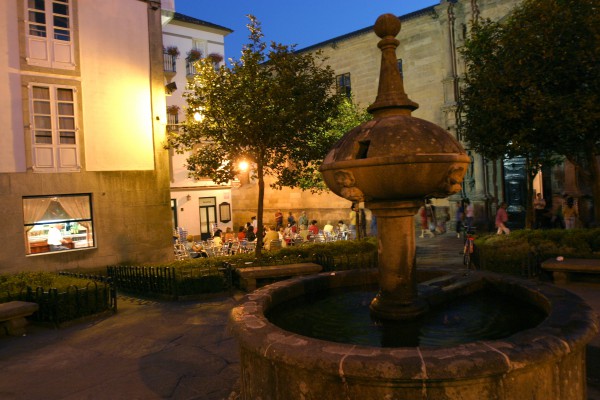 San Jaime
San Jaime
In the San Jaime, the tapa that is served with drinks is a classic that never fails: Spanish omelette and homemade croquettes.
A good place for enjoying a beer and a tapa in the old town. Weather permitting, have a drink on its charming terrace in the Fonseca gardens.
Raiña, 4, 15705 Santiago de Compostela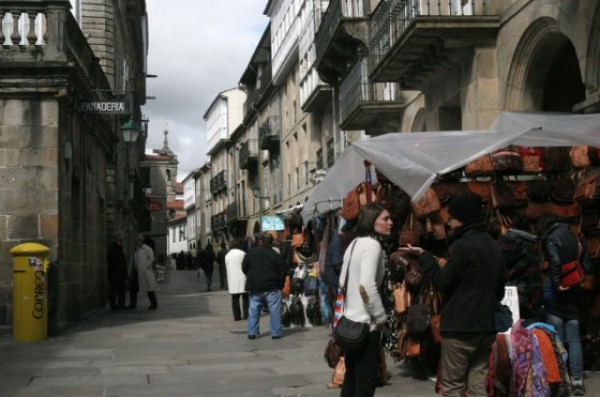 La Tita
La Tita
La Tita is the place where everyone goes to eat a Spanish omelette tapa. It has become a regular feature along the route of wines and beers. There you can enjoy this famous Spanish treat.
Considered by many to be the best Spanish omelette in the city, they make up to 40 omelettes a day to satisfy the high demand.
Rúa Nova, 46, 15705 Santiago de Compostela