Routes for runners in Santiago
Discover the city while exercising and enjoy a different kind of sightseeing in Santiago de Compostela. We suggest a route that will take you to special spots while practicing sport. Are you ready?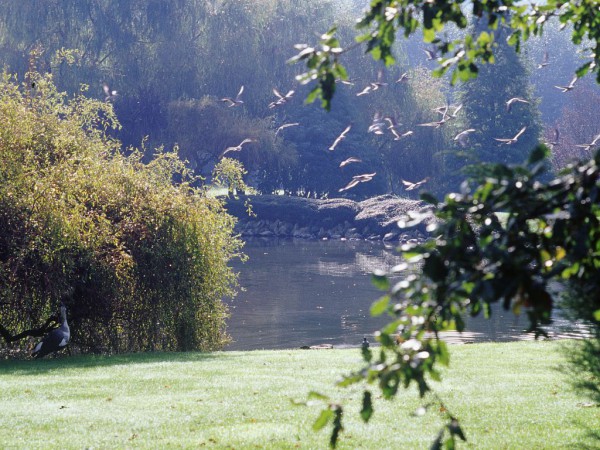 Música Compostela Park
Música Compostela Park
Leave the hotel via Avenida Xoan XXIII and you'll come to the Burgo das Nacións Park. Cross it and continue as far as this green space located at the entrance to the University of Santiago's North Campus. Don't miss the Auditorio de Galicia designed by Cano Laso; the building's structure pays tribute to Galician architecture (stone, gallery, arcaded street). The park ends with a sculpture by Eugenio Granell (the renowned Galician surrealist painter) and a pond reflecting the building's image. Don't forget to admire, a little further up, the Faculty of Media Studies, a magnificent building designed by the renowned Portuguese architect Alvaro Siza.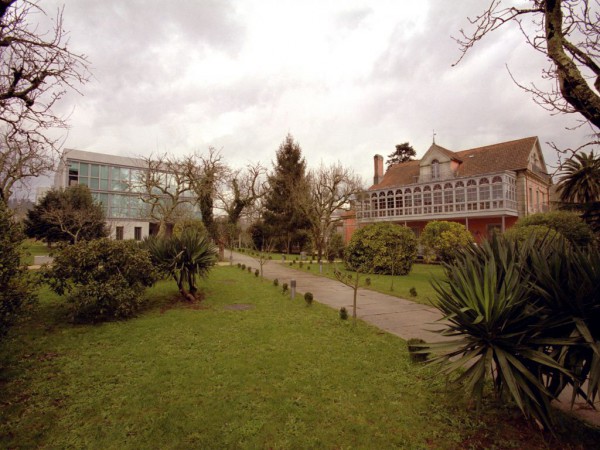 Vista Alegre Park
Vista Alegre Park
Cross Calle Pelamios and enter this curious 19th-century park featuring palm trees, orange trees, camellias and monkey puzzle trees. Here you'll find four contemporary architecture buildings designed by two talented architects: Antón García Abril (SGAE building and School of Musical Studies) and the renowned Galician architect César Portela (Centre of Advanced Studies and Luís Iglesias Natural History Museum). In the middle, observing the other buildings, is the Casa de Europa, a colonial-style construction that belonged to the estate's former owners.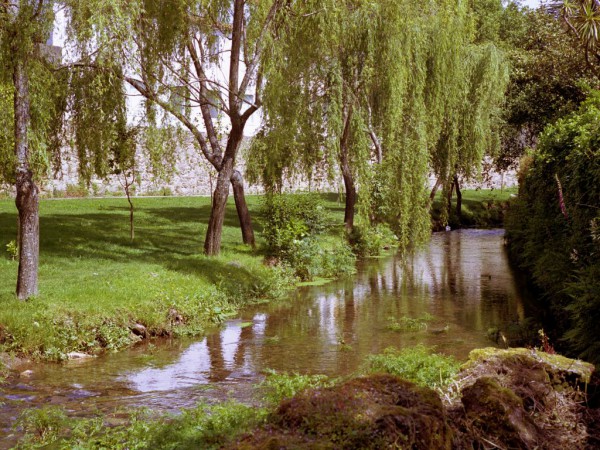 Galeras Park
Galeras Park
Enter this space via Rúa Corraliño. Located close to the old town, opposite the city's former hospital, Galeras Park is a spacious landscaped area that is very peaceful and popular with the neighbourhood's families and residents. It runs along the banks of the River Sarela in an almost flat area, where it joins the Corgo stream.
Don't miss the curious view of the Cathedral from a low-lying area between two buildings, where you cannot appreciate everything that is there. We recommend that you turn around full circle to see the Galician President's residence designed by the architect Gallego Jorreto, an old dairy farm converted into private houses (for which Victor López Cotelo was awarded a national architecture prize), a school designed by the renowned Italian architect Giorgio Grassi and, finally, a private park, which can now be visited and is being restored, featuring one of the few gems of Galician modernism by López de Rego (the gargoyles are worth seeing despite their poor condition).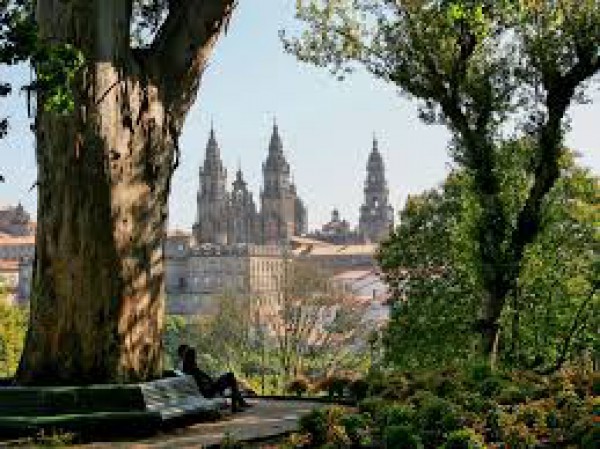 Alameda Park
Alameda Park
Go through Campo das Hortas to enter this park full of secrets and curiosities, which will make you enjoy your run. The Alameda is the city park par excellence. Also in 19th-century style, it is full of details, sculptures and, at the top, has one of the city's oldest Romanesque churches: Santa Susana. Don't miss the horseshoe-shaped Paseo de la Herradura, which features mythical panoramic views of the Cathedral and, when you're in the lowest part of the gardens, look out for the acoustic bench and bandstand.
Alameda Park is also the ideal place for running, without any special objectives. If you prefer a short circuit, it is ideal for completing a few laps and enjoying one of Santiago's main green spaces.
If you decide to do the long circuit, this is the point where you should turn back to our hotel along the same route.